The best items are above!
Honestly, the best (ONLY) items are above!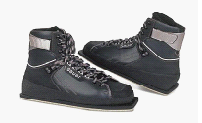 Sauer Shooting Boots Size 47 (UK 12-13)
Used "on and off" for 2-3 years but not used since 2013. ISSF compliant - now profiled according to the rules, despite 'square' toe in picture ..... In VGC
If it is important - they have the green trim! £50.00
Interested in any of the above items?
Please contact me ... webmaster@psukshooting.org and quote the item number.
I will give the seller your details


Champion - World Champion 1 - Shooting frame
Pic shows a large 'pistol lens' but these are fitted with the smaller rifle lens holder.
Complete with 'eye blind' - in box, with tools.
Reasonable offer should secure them



Champion Olympic Shooting Frame - Long Nosepiece
Increases the available height of the Champion Olympic shooting frames
Brand New - never used - £15.00 (RRP £20.00)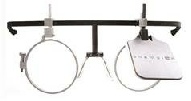 Here is a couple of items perfect for our full bore shooters -
I received the following message this week (8-14 July, 2019)
"I have on retention the following two Vehicle Registration Marks:
V555 SVV and V555 VSV
They cost me [a tidy sum] each and are now surplus to requirements.
I am asking £250 ono for each and I will include the Reg. Plates if they can be of use."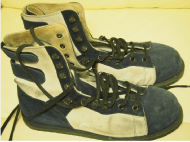 Gehmann 481 Leather shooting boots
Used, but still in good condition.
Size EUR 44, UK 9 1/2
£35
See thumbnail pic


BOTH NOW REDUCED TO £200.00 Each